28. September 2017
The Westminster Palace, House of Lords: Sotheby's Auctioneer Mark Griffin-Jones sold "Voice of Sea" a rare PLATUX Luxury Artwork on real Mother of Pearl.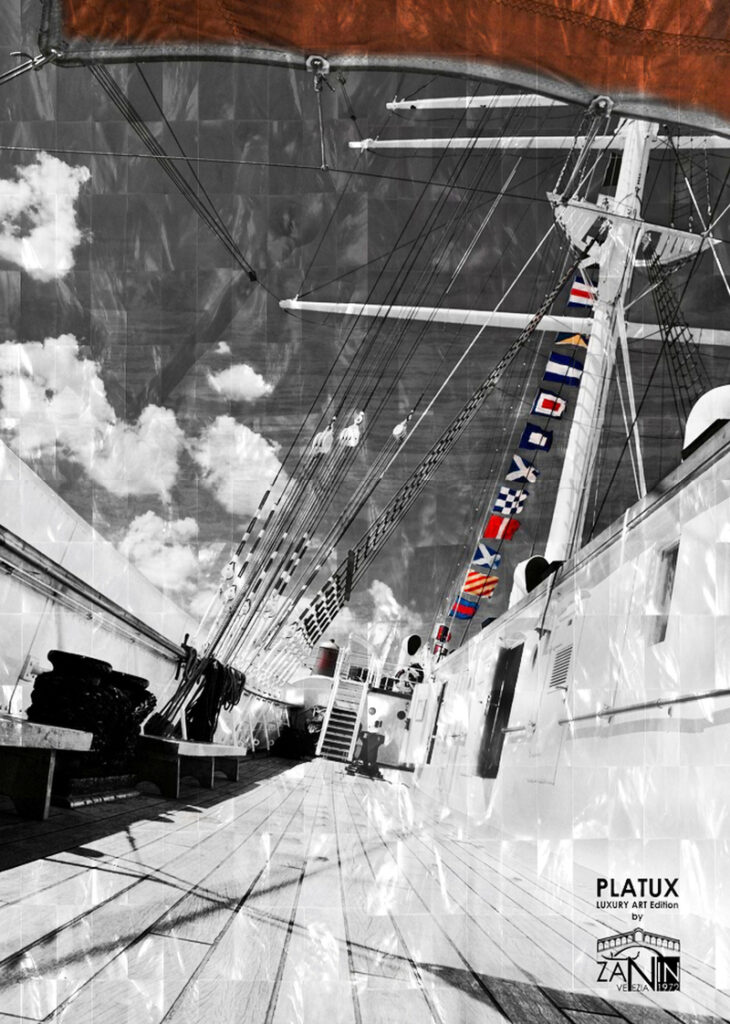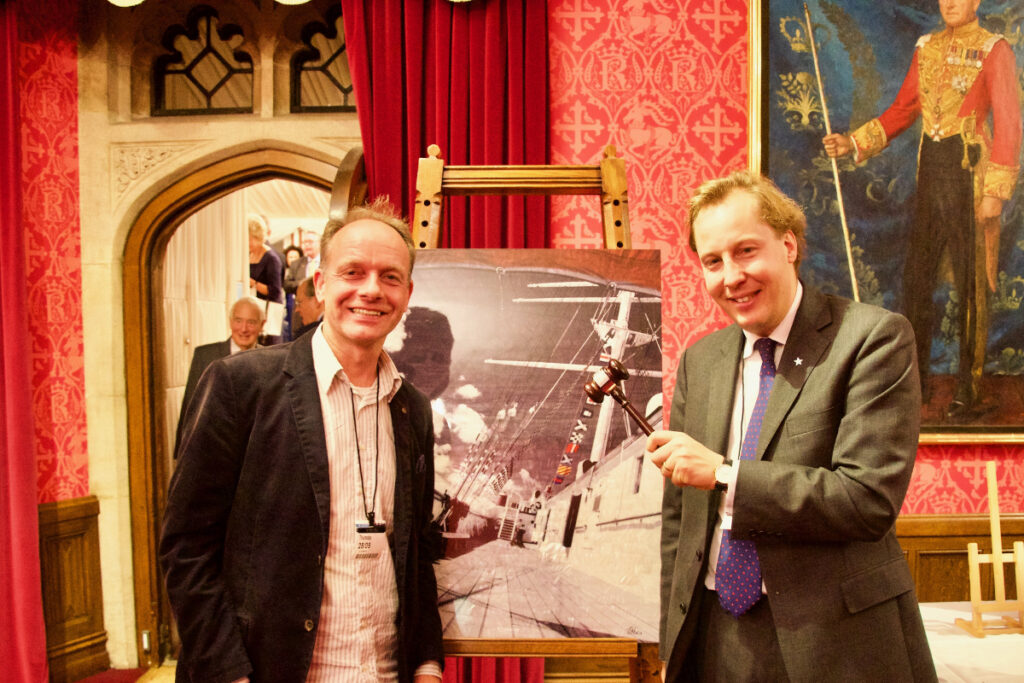 "Voice of the Sea" Mother of Pearl PLATUX Luxury Art Edition.
Voice of Sea combines the "Rickmers Rickmers" famous sailing ship from Hamburg and an anchor from wreck beach in Australia. PLATUX, Andreas Denstorf who served as a special forces navy seal, decided to donate the complete amount of the Sotheby's auction to the RNLI. PLATUX loves to help people who get distressed at sea.
The Royal National Lifeboat Institution – Saving Lives at Sea: https://rnli.org
The PLATUX Luxury Edition on Mother of Pearl is mounted by ZANIN Venezia 1972.