28. September 2017 RNLI Charity Event at Westminster Palace – House of Lords – London
Sotheby's Auctioneer Mark Griffin-Jones sold "Voice of Sea" PLATUX Luxury Art on Mother of Pearl by ZANIN Venezia 1972 at Westminster Palace, House of Lords.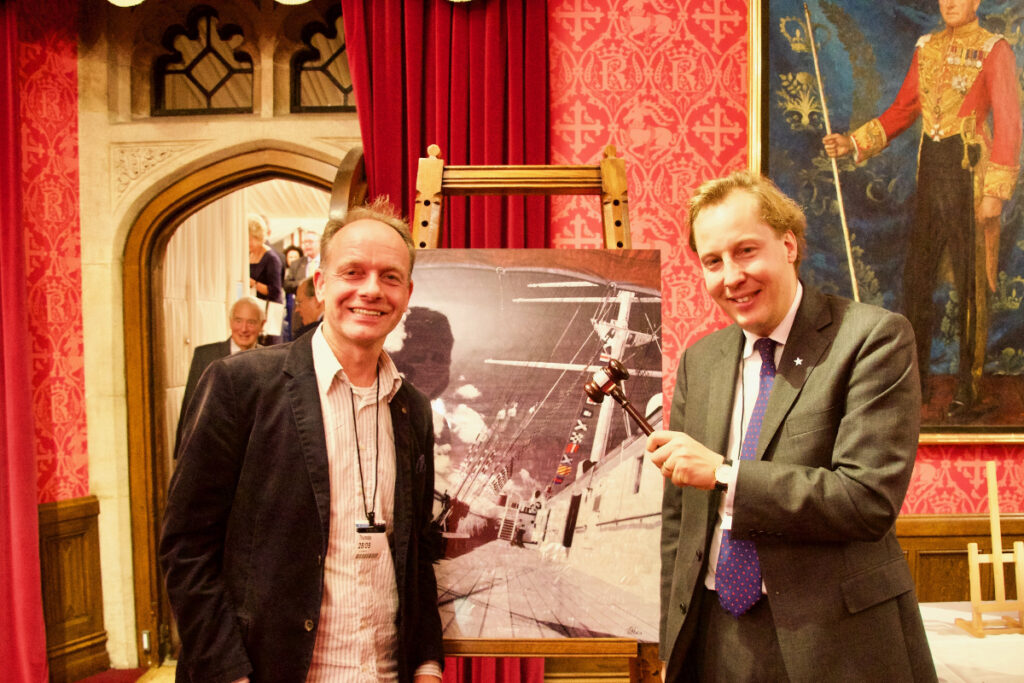 "Voice of the Sea" on Mother of Pearl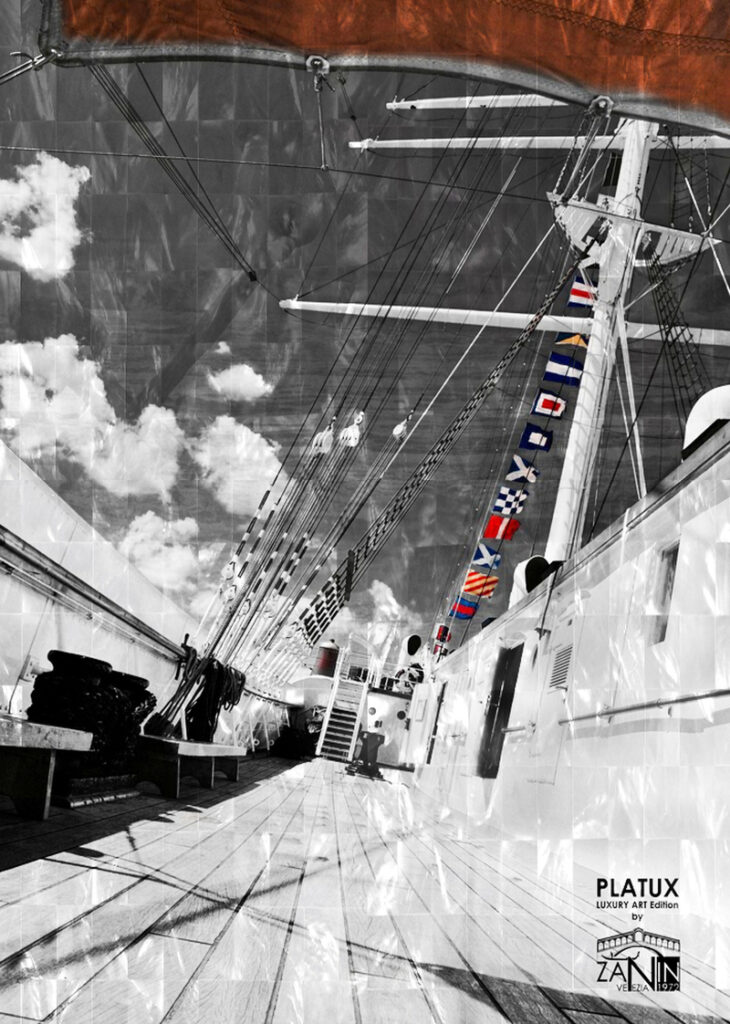 PLATUX Luxury Art Edition by ZANIN Venezia 1972
Voice of Sea combines the "Rickmers Rickmers" Sailing Ship from Hamburg and an anchor from wreck beach Australia.
Please follow and like us: